Connecting the snack industry to create growth and opportunity
Connecting the snack industry to create growth and opportunity.
THE THREE PILLARS
OF SNAC INTERNATIONAL

SNAC International actively engages in the development of legislation and regulations that impact its members' ability to manufacture and market their products.
SNAC International provides value for its members by offering trade shows and programs to connect snack manufacturers and suppliers.
SNAC International helps its members remain on the leading edge of knowledge needed to successfully manage and grow their businesses.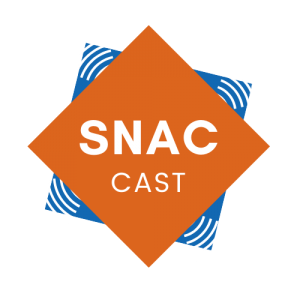 SNAC Cast is dedicated to all things snacks, from career conversations with leading industry professionals to insights on how the snack industry is adapting to meet consumers' ever-changing demands. New episodes will feature the snack industry's top executives as we learn about their journeys and the challenges they've overcome along the way, as well as their perspectives on how to work together to make positive changes. 
FREE FOR MEMBERS. AVAILABLE FOR NON-MEMBERS.
A must-read for SNAC members, The SNAC Report is a weekly e-newsletter that brings members timely info on industry trends, legislative and regulatory affairs, SNAC news and events, and member company news.
In 2018, SNAC International's Board of Directors unanimously voted in favor of establishing the Women in Snacks (WinS) network to champion leadership development and advancement for female professionals in the snack industry.
"The Emerging Leaders Program is very interesting and has exceeded my expectations. It addresses challenges related to leadership in an objective, dynamic and interactive manner. I highly recommend the program."
"I had a great time and loved the Emerging Leaders Program. Each speaker was very energizing and provided methods and ideas that will help me both professionally and personally. I definitely have some new tools to bring back and put into the team's toolbox as well!"
"SNAXPO is unarguably the most valuable few days of the year for a snack professional."
"SNAXPO19 was a great way for APC to network with our existing customers, but it also gave us great access to other members of the salted snack market with whom we have never met in the past. It was a great event and we look forward to 2020."
"The Emerging Leaders program is insightful, dynamic, interactive and so much more. I can't remember the last time I had so much fun learning and networking as the last couple of days. Thoroughly worth experiencing!"
"For me SNAXPO means the great pleasure of seeing old friends and making new ones. It is a place where trust and long-term commitment are still highly valued when doing business."
"The class was so amazing, and I can't wait to share what I've learned in the Emerging Leaders Program. I will not only implement it in my day to day management style, but I will also use it as my own training tool to support other managers in the company. The Emerging Leaders Program is empowering, combined learning with engaging, exceptional teachers. It provides insight, knowledge and some entertaining and terrific 'aha moments'. Thank you SNAC International, truly well done. I look forward to the Emerging Leaders Program 2.0."
"I think the Emerging Leaders Program provided really actionable ways to better connect and lead teams to ensure everyone is more successful. In addition, I really enjoyed getting to know the other classmates, and I thought the networking was valuable."
"SNAXPO is far and away the best event I have found for connecting with snack producers and affiliated supplier leadership teams. It is highly-focused, which allows me to make quality connections with snack producers both during formal show hours and at social events like this first-timers' reception."
"Leading a team is not one size fits all. This week [at the Emerging Leaders Program] I've learned one must adapt based on who, what, when, where and why."
"2019 was our first time exhibiting at SNAXPO and we were very impressed by the networking opportunities as well as the wide range of educational sessions that were offered. We are looking forward to displaying our packaging machinery solutions at SNAXPO2020 in Charlotte."
"SNAXPO is a great opportunity for Bryce Corporation to support SNAC International, and a unique opportunity to see all of our customers in one location."
"I am so thankful PepsiCo gives our team a space to learn and apply leadership principles with the Emerging Leaders program presented by SNAC. The key is to be always engaged. This program opens eyes and minds to the intricacies of management, and I am now more ready to lead than ever!"